Byrom Clark Roberts has officially merged into Smithers Purslow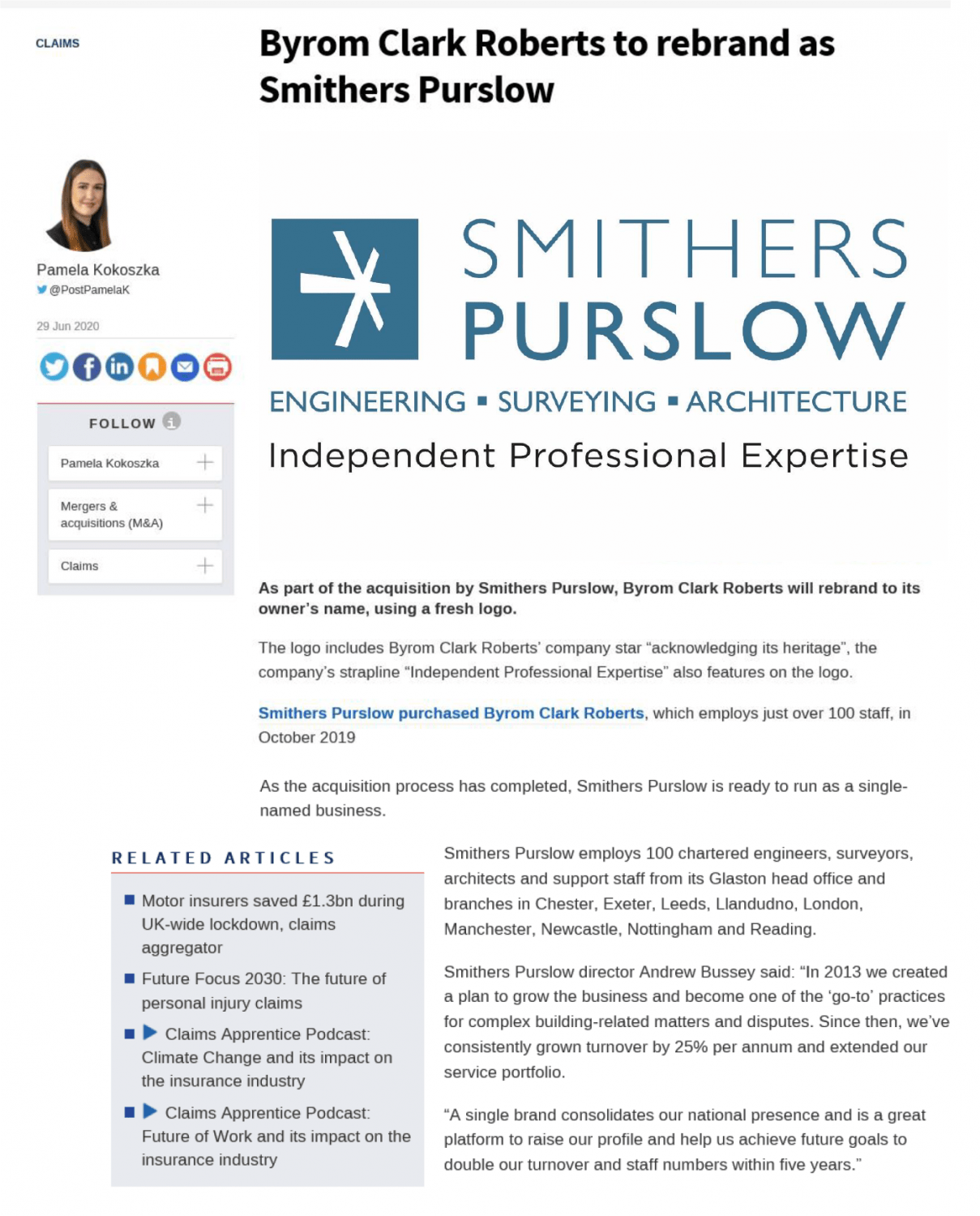 Smithers Purslow acquisition, Byrom Clark Roberts, has rebranded to its owner's name, using a new logo. A refreshed Smithers Purslow logo includes Byrom Clark Roberts' company star, acknowledging its heritage, while the strapline 'Independent Professional Expertise', remains the same.

Having completed the merger process, which included integrating IT systems and operational processes across 10 UK offices, Smithers Purslow is ready to run as a single-named business, providing the construction, property and insurance sectors with what it describes as 'unrivalled' multi-disciplinary services.
Smithers Purslow employs 100 chartered engineers, surveyors, architects and support staff in Manchester, Chester, Exeter, Glaston, Leeds, Llandudno, London, Newcastle, Nottingham and Reading.
The firm has a strong reputation for resolving challenging construction issues and legal disputes, providing expert witness services, supporting buildings and liability claims and traditional private practice work.