2022 Storms Update
2022 has already seen many storms related instructions across all our regions.
Our dedicated instructions team have coped admirably with the surges, handling emails and allocating projects swiftly so initial visits can be booked, all in and around usual instructions.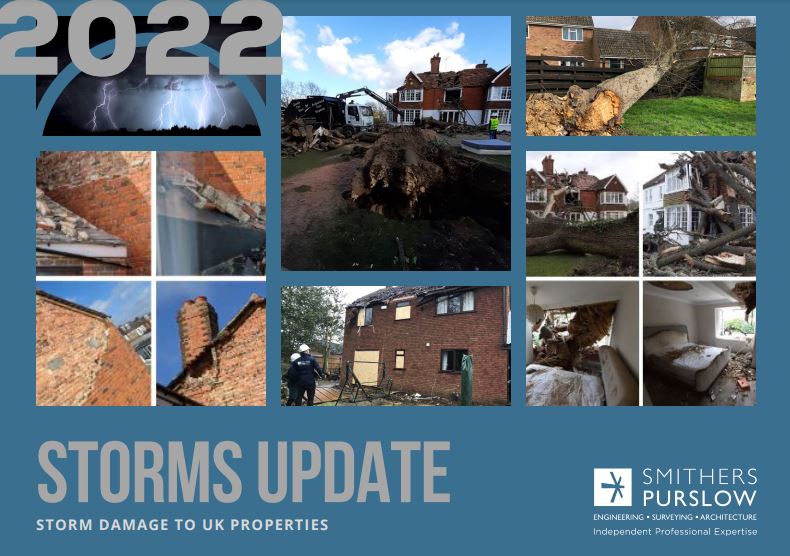 Similarly, out in the field, our surveyors and engineers, with the backing of their highly effective administration support teams, have responded remarkably; sometimes providing help out-of-region to ease the pressure in the hot spots.
Whilst these specific initial surges of instructions, organising emergency works and reporting have passed; focus now shifts to procuring reinstatement works with crucial input from the Architecture & Planning teams.